https://www.facebook.com/beitkrakow/
In Krakow (Poland), where all the Jewish population is below a half a thousand people, mostly or secular or very traditional, it is a great challange to build reform/progressive Jewish community… but nevertheless here we are!
[O Nas – tekst w języku polskim poniżej] [About Us – English text below]
Pesach Seder Galitzyaner

Musical Kabalistic Tu B'Shevat


The Musical Shabbat Project

See more at www.musicalshabbat.com
https://www.facebook.com/beitkrakow/
[O Nas – tekst w języku polskim poniżej]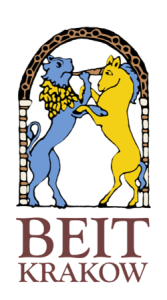 We are a dynamic, creative Progressive Jewish community, with young membership and committed leadership, working to reclaim our country's Jewish past, as we engage in building its future. We believe that the experience of Polish Jews, their history of survival and renewal, are vital to our collective Jewish identity. Therefore, we have been working towards rebuilding of meaningful Jewish life in Poland, since 2009. In that time we have organized over 700 events that impacted thousands of people. We have established the first Progressive Jewish community in Southern Poland in the nearly seven-decade-long vacuum created by the Shoah and the Communist rule. We employ the first woman rabbi in Poland – Rabbi Tanya Segal. We organized the first post-war reform Bar and Bat Mitzvah and local conversions in Krakow.
Beit Kraków Members run also a professional "Midrash Theatre" – Jewish Theatre in Krakow – brought to life thanks to vision and concept of Rabbi Tanya Segal (www.jewishtheatre.krakow.pl)
We meet several times a week – on Friday night, when we welcome Shabbat , on Saturday when we study and continue celebrating. During the week – on lectures, educational sessions, and lessons. And also of course during Jewish holidays and various cultural and artistic events organized by our community (theatre performances, concerts, workshops, exhibitions etc.) At Beit Kraków we are committed to bringing creativity, relevance, spiritual growth and a sense of community for Jews in contemporary Poland and see our activities as fully complementary in the landscape of Jewish organizations in Poland. We believe that the strong emphasis on stimulating cultural experiences underlines our unique approach of building the framework for Jewish renewal while inspiring the creation of modern Jew- ish culture in Poland.
Mamy przyjemność poinformować, że dnia 9 października 2016 społeczność Beit Kraków wybrała nowy Zarząd | We are pleased to inform that on October 9th 2016 the Beit Krakow community has elected a new board.
Sprawa w KRS dotycząca wpisu nowego Zarządu Stowarzyszenia Beit Kraków >> |
National Court Registry case about revealing in registry new elected Beit Kraków board >>
(update 22.02.2017: the registartion still in progress)
Board
Magda Rubenfeld Koralewska (Chair)
Aneta Kuberska (Vice-Chair)
Marta Kalamar (Treasurer)
Rabbi
Contact:
Stowarzyszenie Beit Kraków
ul. Augustiańska 4/26
31-064 Kraków
contact@beitkrakow.org
——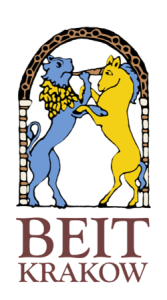 Jesteśmy młodą, dynamicznie rozwijającą się społecznością żydowską, działającą w nurcie judaizmu postępowego. Zarówno liderzy, jak i członkowie naszej społeczności, wkładamy wiele zaangażowania i wysiłku w odbudowę żydowskiego życia w Krakowie i w Polsce. Wśród nas stale obecna jest pamięć wielowiekowej tradycji żydowskich pokoleń, które żyły tu przed nami i które właśnie tutaj miały swój dom (hebr. bait).
I chociaż Zagłada, a później też wydarzenia czasu komunizmu, przyniosły ogromne spustoszenie wśród społeczności żydowskich, jednak coś ważnego pozostało, czego doskonałym przykładem jest dziś Beit Kraków. Od 2009 roku działamy jako postępowa społeczność żydowska, pierwsza po wojnie w południowej części Polski, zatrudniamy pierwszą w Polsce kobietę-rabin (rabin Tanya Segal), zorganizowaliśmy pierwszą powojenną reformowaną bat micwę oraz bar micwę, pierwsze postępowe konwersje, a także pierwszy po wojnie postępowy ślub.
Regularnie organizujemy nabożeństwa szabatowe, Kabalat Szabat i Szacharit, a także wszystkie święta żydowskie. Cechą, która szczególnie wyróżnia nas spośród innych społeczności żydowskich, są nasze działania artystyczne. Skupiamy wielu młodych, utalentowanych artystów, absolwentów krakowskich (i nie tylko) szkół artystycznych, jak ASP, Akademia Muzyczna, PWST; grafików, dizajnerów, fotografów, z którymi tworzymy nową sztukę żydowską. Dzięki naszej Rabin, która jest z wykształcenia także reżyserem, aktorką i śpiewaczką, absolwentką uznanych szkół teatralnych w Moskwie i w Tel Avivie, przygotowaliśmy wiele projektów kulturalno-edukacyjnych, jak wystawy, spektakle, koncerty, warsztaty, spotkania, a każdy z nich poprzedzony był głęboką analizą klasycznych tekstów żydowskich, jak między innymi Pieśń nad Pieśniami, Księga Koheleta, czy Lamentacje. Obecnie jesteśmy w trakcie realizacji trzeciej już edycji naszego projektu Midrasz Lab, w którym podstawowym źródłem naszej interpretacji i twórczej ekspresji jest Midrasz Aseret HaDibrot (z hebr. Dziesięć Wypowiedzeń; Dziesięć Przykazań).
Członkowie Beit Kraków prowadzą również zawodowy "Teatr Midraszowy" – Teatr Żydowski w Krakowie powołany do życia dzięki inicjatywie rabin Tanyi Segal.
Koncentrując się na działaniach artystycznych, na rozwoju religijnym i duchowym oraz na tworzeniu silnej wspólnoty żydowskiej w dzisiejszej Polsce, wpisujemy się w obszar polskiego judaizmu i krajowych organizacji żydowskich, harmonijnie współtworząc nowy, żydowski świat.
Jednak świat ten czerpie zarówno z mądrości pokoleń, jak i z mądrości spisanej dla nas przed wiekami, których bogactwo stale jest dla nas niewyczerpaną skarbnicą artystycznych inspiracji, które dla wielu pozwalają na nowo lub po raz pierwszy odnaleźć swoje żydowskie korzenie, tak fizyczne, ludzkie, pokoleniowe, jak i duchowe.
I też naszym celem jest dawać wsparcie artystom działającym w obszarze sztuki związanej z tematyką żydowską, wspierać ich w rozwoju zawodowym i cieszyć się ich sukcesami. A przyjmując tradycję otwartości i pluralizmu judaizmu postępowego jesteśmy otwarci na współpracę zarówno z organizacjami, jak i z indywidualnościami działającymi w obszarze kultury i edukacji żydowskiej.
Mamy przyjemność poinformować, że dnia 9 października 2016 społeczność Beit Kraków wybrała nowy Zarząd | We are pleased to inform that on October 9th 2016 the Beit Krakow community has elected a new board.
Beit Kraków – oficjalna informacja (.pdf) | Beit Kraków community update (.pdf)
Sprawa w KRS dotycząca wpisu nowego Zarządu Stowarzyszenia Beit Kraków >> |
National Court Registry case about revealing in registry new elected Beit Kraków board >>
(update 22.02.2017: the registartion still in progress)
Zarząd
Magda Rubenfeld Koralewska (Prezes Zarządu)
Aneta Kuberska (Wiceprezes Zarządu)
Marta Kalamar (Skarbnik)
Rabin:
Rabin Tanya Segal
Kontakt:
Stowarzyszenie Beit Kraków
ul. Augustiańska 4/26
31-064 Kraków
kontakt@beitkrakow.org