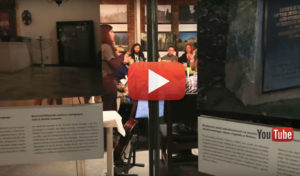 VIDEO: Modern Kabalistic Tu B'Shevat Seder: ABYA (January 2016)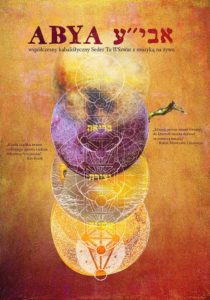 The traditional structure of the Tu B'Shevat Seder, derived from the Kabbalah, is based on the spiritual structure of the universe comprised of 4 overlapping worlds: Atzilut (Emanation), Beriah (Creation), Yetzirah (Formation), and Asiyah (Action). Hence the name of this Musical Midrash is derived from the first letters: ABYA.
The Midrash was inspired by the traditional structure of the Seder (special Israeli fruits, 4 cups of wine and blessings). The structure of the Seder was infused with readings of midrashim, contemporary poetry and also first and foremost – with original musical compositions performed by 5 musicians. All these elements are intertwined to create a uniform structure of the kabbalistic Seder, with all of its traditional elements and All participants of the Seder were seated around a table forming a big square, with each musician located on one of the corners. Thus enveloping the participants in a special musical experience. Special emphasis was put on fully engaging the participants in this spiritual/musical experience with reading, reflection, niggunim and rhythm. It was a journey through the kabbalistic thought, with the background question of the role and responsibility of man in the world.
Project Supported by