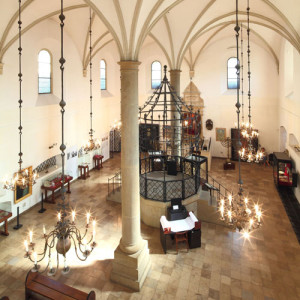 szalom czytelnicy

Dzięki uprzejmości Muzeum Historycznego Miasta Krakowa szacharit Jom Kippur odbędzie się jutro o godzinie 10.30 w Synagodze Starej ul. Szeroka 24.
Bardzo prosimy wysztskich o zebranie się przed synagogą najpóźniej o godzinie 10.20. Synagoga będzie zamknięta dla zwiedzających, więc później nie będzie możliwości wejścia do środka.
Gmar Chatima Towa!
 
shalom readers

Thanks to the kindness of the Historical Museum of the City of Krakow Yom Kippur Shacharit Service will take place in The Old Synagogue, Szeroka Street 24.
Please be at the synagogue entrace non later than 10.20. The museum will be closed for the visitors, so it will be impossible to enter the synagogue after that hour.
Gmar Chatima Tova!