29.06.2013, godz. 20.30, Żydowskie Muzeum Galicja, ul.Dajwór 18 .Organizator: Beit Krakow
W języku polskim (z dostępnym tłumaczeniem angielskim) Bilety: 10 zł (ulgowy)/20 zł (normalny)
In Polish (with English translation) Tickets: 10 PLN (concession)/ 20 PLN (regular)
Ze względu na ograniczoną liczbę miejsc prosimy o dokonanie wcześniejszejrezerwacji w MuzeumGalicja.
Due to limited space, pleasemake reservations with theGalicia Jewish Museum.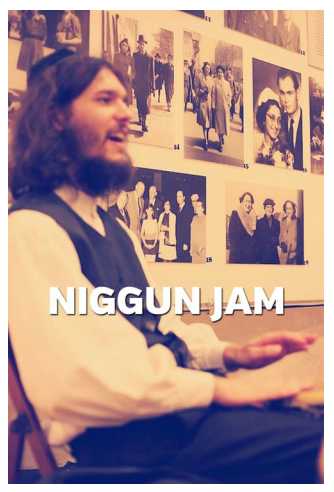 Poznaj tradycyjne niguny (pieśni bezsłów) rodemz Galicji. W świat chasydzkich nigunów, które otworzą namwrota do utraconego świata, wprowadzi nasmuzyk i kompozytor Michał Pal'ko,specjalizujący sie w interpretowaniu dawnej muzyki żydowskiej poprzez współczesne gatunki muzyczne. Rośpiewani irozegrani po wspólnym nigunowym jam session (chętnych zapraszamy także z własnymi instrumentami) pożegnamy Szabat tradycyjną ceremonią Hawdali, którą poprowadzi Rabin Tanyą Segal – pierwsza kobieta‐rabin w Polsce.
—
Discover traditional Galician niggunim (wordless songs). Our guide through the world of Chasidic niggunim, which will open for usthe doors to the world thatis here no more,
will be musician and composer Michał Pal'ko, who specializes in interpreting ancient Jewish tunes through contemporary musical styles. Having warmed up our voices and souls
in the niggun jam session (to which we also welcome musicians with their own instruments) we will bid farewell to Shabbat with the traditional Havdalah ceremony, led by Rabbi
Tanya Segal, the first female rabbi in Poland.