szalom!
[english beloooow]
Ropoczęliśmy miesiąc Nisan, symbolizujący nowe początki oraz odnowę. W tym roku, oprócz wyzwolenia z niewoli egipskiej, która dała początek istnienia Narodu Żydowskiego, będziemy celebrować także początek nowego wspólnego życia Magdy i Michaela i pierwszy ślub w naszej społeczności. Mamy nadzieję na jeszcze wiele następnych, trudno bowiem o lepszy zwiastun odnowy żydowskiego życia w Polsce.
Zapraszamy na Kabalat Szabat i Postępowy Seder Pesachowy w Żydowskim Muzeum Galicja, 3 kwietnia 2015 (piątek) o godzinie 20.00.
Prosimy o dokonywanie rezerwacji do dnia 26 marca 2015 w formie wpłaty na konto podane poniżej. 
Koszt kolacji: 60zł (członkowie), 90zł lub $30 (nie-członkowie). Prosimy o kontakt na adres kontakt@beitkrakow.org w celu ustalenia zniżki dla rodzin. W tym roku z uwagi na bardzo dużą ilość zgłoszeń prosimy o jak najszybsze dokonanie rezerwacji – co pomoże nam w sprawnej organizacji święta.
Szczegółowe informacje dotyczące wpłaty znajdują się poniżej i na naszej stronie internetowej: www.beitkrakow.org
Chag Pesach Sameach!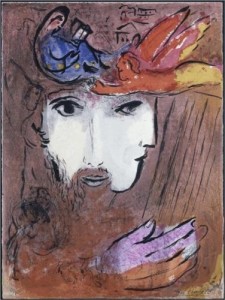 W imieniu nowożeńców i Beit Kraków z radością informujemy o Ślubie Magdy Koralewskiej i Michaela Rubenfelda, który odbędzie się 1 kwietnia o g. 17.00 w Synagodze Starej, na ul. Szerokiej 24.

W Polsce Magda i Michael mają swoje korzenie. Magda urodziła się i mieszka w Polsce, z którą jest bardzo głęboko związana. Szczególnie z tą Polską która także jest żydowska. Cała rodzina Michaela (od pokolenia dziadków) także pochodzi z Polski, skąd wyjechała po wojnie, choć ich babcie od strony matek, urodziły się i wychowywały 30 km od siebie. W ostatnim czasie Michael rozwinął w sobie nową więź z Polską, którą aktywnie pogłębia, zarówno w aspekcie poznawania swojej rodzinnej historii, jak i w kontekście budowy teraźniejszości i przyszłości polskiej społeczności żydowskiej. Ich ślub jest okazją do tego aby spleść ze sobą przeszłość i przyszłość, w sposób który możliwy jest tylko w Polsce i podczas tego pierwszego Postępowego ślubu w Krakowie od czasów wojny. 
Z uwagi na ograniczoną ilość miejsc w synagodze, osoby zainteresowane udziałem w Chupie prosimy o kontakt na kontakt@beitkrakow.org
wpłaty darowizny 

na Seder Pesach

 

Prosimy o dokonywanie wpłat przelewem:
Tytuł Przelewu:  Darowizna – Seder Pesach
Stowarzyszenie Beit Kraków
ul. Augustiańska 4/26
31-064 Kraków
92114010810000218352001008
Bre Bank S.A.
————————————–
shalom

!
We have just entered into a month of Nissan, symbolizing renewal and new beginnings. This year in addition to celebrating the liberation from Egypt, which marks the beginning of the Jewish Nation, we will also join in celebrations of Magda and Michael's wedding and the beginning of their life together. This is the first wedding in our community and we hope many more will follow as it is hard to find a better sign of renewal of the Jewish life in Poland.
Join us for Kabbalat Shabbat and Progressive Pesach Seder at Galicia Jewish Museum, on April 3rd (Friday)
at 8.00 p.m.!
Please make reservations for the Seder until March 26th.
Prices for the Seder: 60zł (members), 90zł or $30 (non-members). This year due to a large volume of expected reservations we will appreciate learning about your plans as soon as possible to help us with a smooth organization of the holiday. Please contact us at kontakt@beitkrakow.org regarding the rates for families.  
Please find payment details below and on our website.
Chag Pesach Sameach!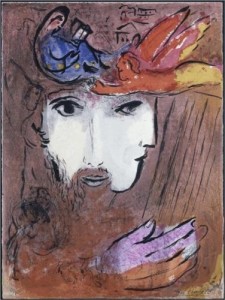 With great joy we want to share with you the news of Magda Koralewska's and Michael Rubenfeld's upcoming Chuppah. This first post-War Progressive (aka: Reform) Jewish wedding in Krakow will take place on April 1st, 2015, at 5.00 p.m in The Old Synagogue.
Poland is where both Magda and Michael's familial roots are and have been. Magda was born in and still lives in Poland. She holds a deep affinity for Poland, and in particular, Jewish Poland. Michael's family is originally from Poland, and left after the war (Though their maternal grandmothers were born and grew up 30 km from each other). In recent time, Michael has developed a new connection to Poland, one that he is actively cultivating both in memory of his family's past, and in service of present and future-day Jewish Poland. This wedding is an opportunity for the past and the present to come together in a way that can only be possible in Poland.
Due to limited spaces in the Synagogue we will appreciate if you contact us at kontakt@beitkrakow.org if you would like to participate in the Chuppah.
donation payment details 
for Pesach Seder
Please make payments by bank transfer:
 
Transfer title:  Seder Pesach – Donation
To: Stowarzyszenie Beit Kraków
Address: ul. Augustiańska 4/26, 31-064 Kraków
Account number: 92114010810000218352001008
Bank name: Bre Bank S.A.