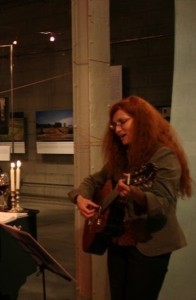 [english below]
Serdecznie zapraszamy na Kabalat Szabat w Żydowskim Muzeum Galicja i na kiddusz! Nabożeństwo poprowadzi Rabin Tanya Segal. Rozpoczynamy o 7.30.
Serdecznie witamy naszych gości, którymi w tym tygodniu będą Linda i Neal Goldstein oraz Ziva i David Shultz, nowych studentów kursu Wstępu do Judaizmu oraz członków naszej społeczności (powoli) powracających z wakacji.
Przy okazji już teraz chcemy poinformować o nowym kursie języka jidysz, który od nowego roku będzie prowadzony przez Barucha. Formularze zgłoszeniowe roześlemy do naszych członków drogą emailową.
Szabat Szalom i do zobaczenia!
Join us for Kabbalat Shabbat in Galicia Jewish Museum and for kiddush! The service will be led by Rabbi Tanya Segal. The service starts at 7.30.
We want to welcome our this week's guests: Linda and Neal Goldstein, Ziva and David Shultz, the new Introduction to Judaism students, and members of our community (slowly) returning to Kraków from the summer vacations.
We would also like to announce the exciting news about our plans to launch a new Yiddish course led by Baruch Smerin, beginning after the New Year. Registration forms will be sent to our members by email.
Shabbat Shalom and see you at Beit Kraków!