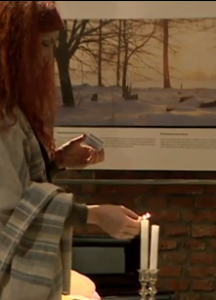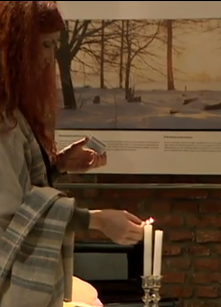 Szabat Szalom! Jak co tydzień zapraszamy na Kabalat Szabat i Kidusz w Żydowskim Muzeum Galicja. Nabożeństwo poprowadzi Rabin Tanya Segal.
Przy tej okazji chcemy serdecznie podziękować Dinie za zupy na lunch po szacharicie, które przywołały wspomnienia, o wspaniałym projekcie kulinarnym Kuchnia Midraszowa ( Midrasz Kitchen).
Midrasz do aktualnej parszy Chajej Sara Można zlaneźć tutaj:
http://www.beitkrakow.org/2012/11/chajej-sara-חַיֵּי-שָׂרָה/
—-
Shabbat Shalom! As every week we want to cordially invite everyone to Kabbalat Shabbat and Kiddush in Galicia Jewish Museum. The service will be led by Rabbi Tanya Segal.
On this occasion we want to thank Dina for cooking soups four our shabbat lunch after shacharit! The soups brought back the memories about Midrash Kitchen project. Midrash for current parsha and other culinary midrashim are available here: http://www.beitkrakow.org/midrash-kitchen/