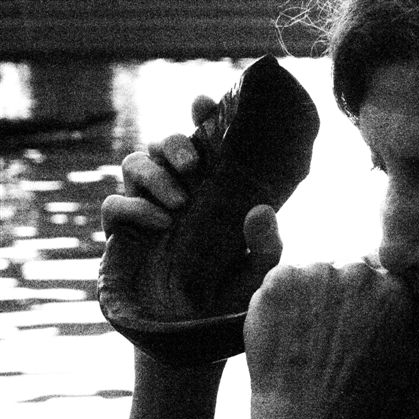 Erew Rosz Haszana | Erev Rosh Hashana
16.09, 2012 (Niedziela | Sunday) 19:00
Żydowskie Muzeum Galicja, ul. Dajwór 18
Nadchodzący rok 5773 powitamy szofarem, miodem i jabłkami oraz okrągłą chałą symbolizującą cykliczność czasu. Zapraszamy do Żydowskiego Muzuem Galicja na świąteczne nabożeństwo, które poprowadzi Rabin Tanya Segal oraz słodki poczęstunek przygotowany przez członków naszej społeczności.
Rosz HaSzana to Czas Szofaru, nawołującego nas do Teszuwy. To także Czas Pamięci o stworzeniu świata i naszych obowiązkach jako narodu wybranego. To wreszcie Czas Sądu bo ważą się nasze losy w nadchodzącym roku.
Zapraszamy do Beit Kraków na wspólne otwarcie Nowego Roku, który mamy nadzieję, będzie pełen doniosłych dla nas chwil, nowych początków i radości.
We will welcome the upcoming year 5773 with the shofar, apples and honey and the round chala symbolizing the cyclical nature of time. Join us in the Galicia Jewish Museum for the service lead by our Rabbi Tanya Segal, and sweet dishes prepared by members of our community.
Rosh HaShana is the Time of the Shofar, awakening us to the Teshuva. It is also the Time of Rememberance about the creation of the world and our responsibilities as G-d's chosen people. It is the Time of Judgement when G-d as the Judge weighs our fate for the next year.
Join us in Beit Krakow for a meaningful opening of the New Year, which we hope will be filled with many momentous moments, new beginnings and lots of joy.
nbsp;
Rosz Haszana |  Rosh Hashana 
Szacharit Rosz Haszana | Shacharit Rosh Hashana 
17.09.2012 (Poniedziałek | Monday) 10:00
Żydowskie Muzeum Galicja, ul. Dajwór 18, pokój edukacyjny
Na świąteczne nabożeństwo poranne zapraszamy na godz. 10 |
We will begin the morning service at 10 am.
Taszlich | Tashlich
18:00
ul. Meiselsa 4
Ulituje się znowu nad nami, zetrze nasze nieprawości i wrzuci w głębokości morskie wszystkie nasze grzechy. (Księga Proroka Micheasza: 7,19). 
Zapraszamy na Taszlich, symboliczne oczyszczenie z grzechów z minionego roku. Spotykamy się o 18.00, na ul. Meiselsa pod numerem 4, skąd przejdziemy nad Wisłę aby wspólnie wykonać rytuał i posłuchać dźwięków szofaru.
Osoby pragnące nauczyć się gry na szofarze, aby móc zagrać na nim podczas Taszlichu, prosimy o zgłaszanie się do Rabin Tanji. |
God will take us back in love; God will cover up our iniquites,
You [God] will hurl all our sins into the depths of the sea. (Micah 7:19)
Join us for Tashlich, a symbolic casting off of sins from the previous year. We will meet at 6pm at Meiselsa 4 and walk together towards the river, to perform the ritual and listen to the sounds of the shofar.
Those of us who would like to learn to blow the shofar for the Tashlich ceremony, please contact Rabbi Tanya.
Osoby chętne do wzięcia udziału we wspólnej świątecznej kolacji prosimy o wysłanie zgłoszenia na adres kontakt@beitkrakow.org. Koszt posiłku wyniesie 35zł (studenci, członkowie) i 50 zł (pozostali).
Those of us who would like to take part in the special holiday seder, please send us an email to kontakt@beitkrakow.org. The cost of the meal will is 35 zł (members and students) and 50 zł (others).
Szabat Szuwa | Shabbat Shuva
21.09.2012 (Piątek | Saturday), 19:00
Żydowskie Muzeum Galicja, ul. Dajwór 18
Obchodzimy Szabat Szuwa, poprzedający Jom Kipur. Nazywany w ten sposób od pierwszych słów Haftary przeznaczonej na ten tydzień: "Powróć Izraelu do B-ga Twojego, bo upadłeś za swój grzech" (Hoszea 14:2). Nabożeństwo poprowadzi Rabin Tanya Segal, a po nim zapraszamy na Kidusz.
We will observe Shabbat Shuva, Shabbat preceeding Yom Kippur. Its name comes from the first words of the Haftara for this week: "Return, O Israel, to the Lord your God, For you have fallen because of your sin." (Hozea 14:2) The service will be led by Rabbi Tanya Segal and Kiddush will follow.
Erew Jom Kippur | Erew Yom Kippur
Kol Nidre | Kol Nidre
25.09.2012 (Wtorek |Tuesday), 19:00 
Żydowskie Muzeum Galicja, ul. Dajwór 18
Szabat Szabatów rozpoczniemy tradycyjną modlitwą Kol Nidre. W Rosz HaSzana nasze losy na nadchodzący rok zostają zapisane a w Jom Kippur zostają zapieczętowane. Spędzimy ten dzień wspólnie na intensywnej refleksji i modlitwie abyśmy zostali zapieczętowani w Księdze Życia.
We will begin the Shabbat Shabbaton with reciting of the Kol Nidre. On Rosh HaShana it is written and on Yom Kippur our fate for the upcoming year is sealed. We will spend this day on reflection and prayer so that we may be sealed in the Book of Life.
Jom Kipur | Yom Kippur
Szacharit Jom Kipur | Shacharit Yom Kippur
26.09.2012 (Środa | Wednesday),  10:00 – 13.30
Na świąteczne nabożeństwo poranne zapraszamy na godz. 10.00 oraz wspólne studiowanie, które rozpoczniemy o godz. 12.30. |
We will begin the morning service at 10.00 am and continue with a class at 12.30.
Neila
18.00
Po popołudniowej przerwie, o godzinie 18.00, wznowimy wspólne studiowanie czytaniem Księgi Jonasza, po których rozpoczniemy Minchę, Jizkor i Neila.
We will resume at 6.00 after the afternoon break with the reading of Yona, followed by Mincha, Yizkor and Neila.