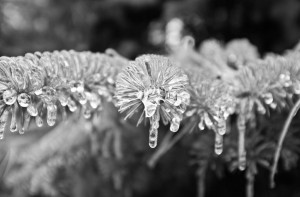 szabat

szalom!
W tym tygodniu śledzimy dalej przygody zimy na świecie, która tym razem narozrabiała w Toronto, powodując w weekend potężne burze lodowe.
To niezwykłe, że coś może być jednocześnie tak piękne i tak niebezpiecznie. Tymczasem w Krakowie dalej ciepło, spokój i cisza i już się cieszymy na spotkanie z wami w najbliższy Szabat.
Poniżej także  program na Tu B'Szewat. Z mistycznego punktu widzenia w tym roku zajmować się będziemy Światem Działania – Olam haAsija.
shabbat shalom!
This week we are following the adventures of winter around the world, she is now causing trouble in Toronto with severe ice storms in the city.
it's amazing that something can be so beautiful and so dangerous at the same time. Meanwhile in Krakow, everything is peaceful and quiet and warm, and we are already looking forward to spending the next Shabbat with you.
We also would like present our program for Tu B'Shevat. From the mistical point of view this year we will be concentrating on the World of Action – Olam haAssiyah. 
najbliższe 

wydarzenia 

| upcoming

 

events
wstęp do Judaizmu
| introduction to Judaism
26 grudnia 2013 (czwartek) g. 18.30 | 

December 26th (Thursday) 6.30 p.m.

Meiselsa 4 | 

Meiselsa 4
szabat w Galicji

 | shabbat in Galicia
27 grudnia 2013 (piątek) g. 19.00 | 

December 27th (Friday) 7.00 p.m.

Galicja Jewish Museum (ul. Dajwór 18) | 

Galicia Jewish Museum (Dajwór St. 18)
28 grudnia 2013 (sobota) g. 10.30 |

 December 28th (Saturday) 10.30 a.m.

będzie ogłoszone |

 will be announced
Tu B'Szewat 

z Beit Kraków 

| Tu B'Shevat

 with Beit Kraków
wykład: Judaizm i ekologia

 | lecture: Judaism and ecology
(Dina Banachiewicz)
15 stycznia 2014 (środa) g. 18.30  |

 January 15th 2014 (Wednesday) 6.30 p.m.

będzie ogłoszone | 

will be announced
muzyczna lekcja 

 | musical session (Michal Pal'ko and Rabbi Tanya Segal)
15 stycznia 2014 (środa) g. 19.00 | 

January 15th (Wednesday) 7.00 p.m.

będzie ogłoszone | 

will be announced




 
seder Tu B'Szewat – owoce, wino, midraszim | 
Tu B'Shevat seder – fruits, wine and midrashim
15 stycznia 2014 (środa) g. 19.30 | 

January 15th (Wednesday) 7.30 p.m.

będzie ogłoszone | 

will be announced