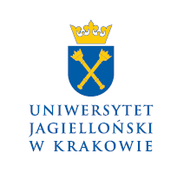 Instytut Historii Uniwersytetu Jagiellońskiego
   oraz
Instytut Judaistyki Uniwersytetu Jagiellońskiego
zapraszają na wykłady:
profesora Richarda Pipesa (Harvard University):
"Rosyjska opinia publiczna o obecnej sytuacji w Rosji i na Ukrainie."
Wykład odbędzie się 23.10.2014 o godz. 17.00 w Collegium Witkowskiego, ul. Gołębia 13, Aula im. ks. J. Tischnera
doktora Daniela Pipesa (Middle East Forum, Filadelfia):
"The Arab-Israeli conflict and the nature of U.S.-Israel relations."
Wykład odbędzie się 24.10.2014 o godz. 10.15 w siedzibie Instytutu Judaistyki, ul. Józefa 19, sala nr 16.
Wykłady zorganizowano we współpracy z Pracownią Badań nad Historią i Kulturą Żydów w Polsce i Relacjami Polsko-Żydowskimi im. Marcella i Marii Roth IJ UJ