Szabat Szalom!
[english below]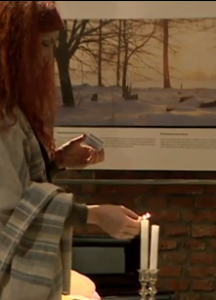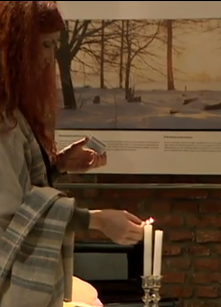 W tym tygodniu na Kabalat Szabat i Kiddusz w Żydowskim Muzeum Galicja o g. 19.00. Modlitwę poprowadzi Rabin Tanya Segal. Serdecznie Zapraszamy!
Informujemy również, że w najbliższy poniedziałek Magda Rubenfeld Koralewska będzie gościem Konsula Generalnego RP w Manchesterze podczas konferencji "Yesterday, Today, Tomorrow of Polish-Jewish relations". Na Uniwersytecie Manchesteru zaprezentuje prelekcję "The Phenomenon of Progressive Judaism in Poland (200 years)". Zwieńczeniem konferencji będzie otwarcie wystawy poświięconej Sprawiedliwym.
http://events.manchester.ac.uk/event/event:yln-ihbtzy87-kmvvvy/yesterday-today-tomorrow-of-jewish-polish-relations
Shabbat Shalom!
This week join us for Kabbalat Shabbat and kiddush in Galicia Jewish Museum at 7.00 p.m. The prayer will be led by Rabbi Tanya Segal.
We would also like to inform you, that next monday Magda Rubenfeld Koralewska will be a guest speaker to the conference in Manchester "Yesterday, Today, Tomorrow of Polish-Jewish relations". Invited by Consulat General of RP in Manchester Magda will lead a lecture at the Manchester Univercity "The Phenomenon of Progressive Judaism in Poland (200 years)". The culmination of conference will be an opening of exhibition dedicated to The Righteous Among Nations
http://events.manchester.ac.uk/event/event:yln-ihbtzy87-kmvvvy/yesterday-today-tomorrow-of-jewish-polish-relations