5.08.01 (Piątek | Friday),19:30 – 22:00
Żydowskie Muzeum Galicja, ul. Dajwór 18
W tym tygodniu obchodzimy Szabat Hazon, czyli Szabat Wizji, poprzedzający święto Tisza B'Aw. Nazwa ta odnosi się do czytanej w tym tygodniu haftary -wizji Izajasza zniszczenia Świątyni (Izajasz 1:1-27).
This week is Shabbat Hazon – Shabbat of Vision, preceeding Tisha B'Av. The name relates to the vision of Isaiah about the destruction of the Temple (Isaiah 1:1-27), which is the haftara reading for this week.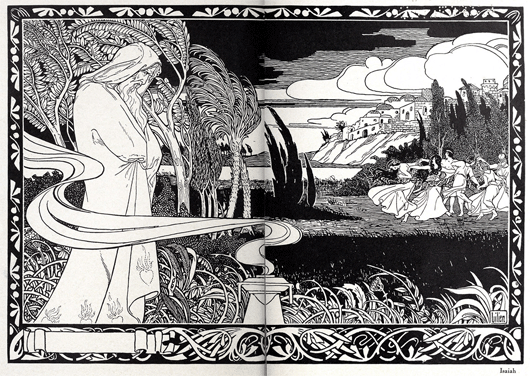 Efraim Lilien "Izajasz"